Accelerate Everything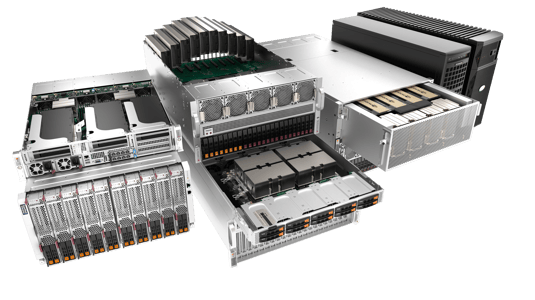 Supermicro Systems with the latest NVIDIA L40S GPU, offer ample supply and drive breakthroughs in multi-workload acceleration for large language model (LLM) inference and training, graphics, and video applications. As the premier platform for multi-modal generative AI, Supermicro solutions with L40S GPUs, provide end-to-end acceleration for inference, training, graphics, and video workflows to power the next generation of AI-enabled audio, speech, 2D, video, and 3D applications. 
Introducing NVIDIA L40S GPU
Part Number:

GPU-NVL40S
The new Ada Lovelace Architecture features new Streaming Multiprocessor, 4th-Gen Tensor Cores, 3rd-Gen RT Cores, and 91.6 teraFLOPS FP32 performance.
Experience the power of Generative AI, LLM Training, and Inference with features like Transformer Engine - FP8, over 1.5 petaFLOPS Tensor Performance*, and a Large L2 Cache.
Unleash unparalleled 3D Graphics & Rendering capabilities with 212 teraFLOPS RT Core Performance, DLSS 3.0 for AI Frame Generation, and Shader Execution Reordering.
Enhance Media Acceleration with 3 Encode & Decode Engines, 4 JPEG Decoders, and AV1 Encode & Decode Support.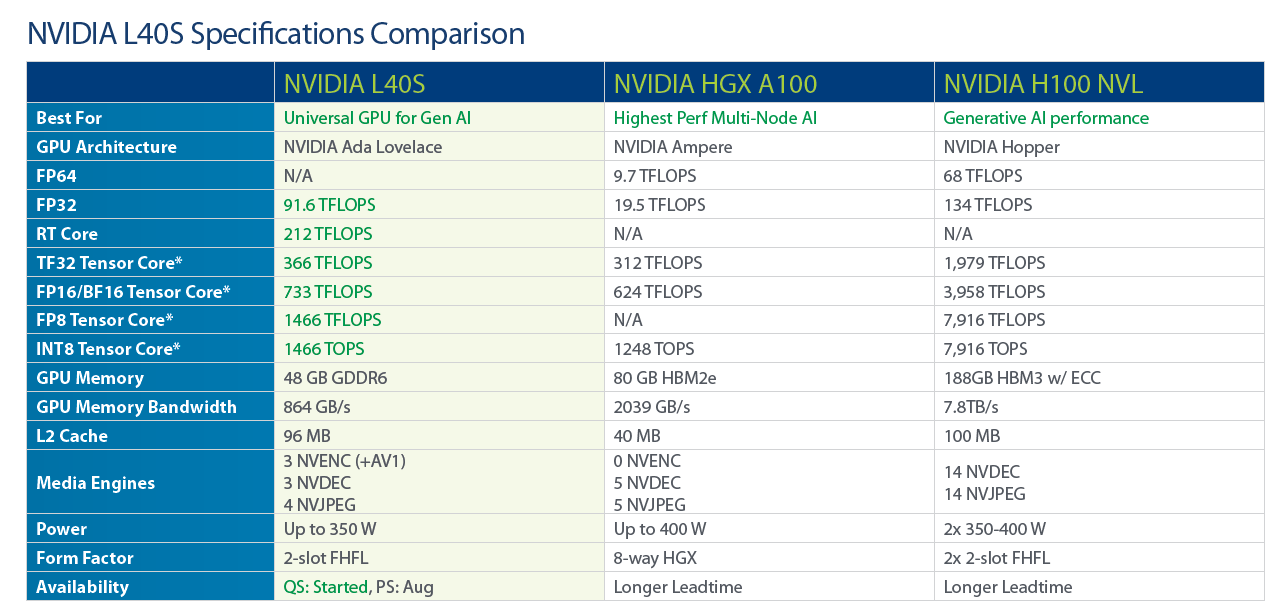 August 29, Tuesday, 10:00 AM (PDT)
By: Alok Srivastav, Sr. Solutions Manager; Supermicro;

Anthony Larijani

, Sr. Product Marketing Manager, NVIDIA;
Robert Moore, (Host) Supermicro;
• The challenges of building AI infrastructure for LLMs and generative AI diffusion models
• How Supermicro Systems - with NVIDIA L40S GPUs provide end-to-end acceleration for inference, training, graphics, and video workflows
• How to avoid development delays and deployments of AI applications